Roblox Studio: Простое руководство по добавлению друзей и совместной работе
Roblox Studio — это мощный инструмент, который позволяет пользователям создавать свои собственные игры и взаимодействовать с другими разработчиками на платформе Roblox. Одним из важных аспектов работы в Roblox Studio является возможность добавления друзей и совместной работы с ними. В этой статье мы рассмотрим, как это сделать.
1. Регистрация и вход в Roblox Studio
Для начала работы в Roblox Studio необходимо зарегистрироваться на платформе Roblox и создать аккаунт. После успешной регистрации и входа в систему, пользователь получает доступ к Roblox Studio.
2. Поиск друзей
Получение друзей в Roblox Studio предоставляет возможность сотрудничать с другими разработчиками и работать над проектом вместе. Существует несколько способов найти друзей в Roblox Studio:
Поиск по имени пользователя: Вы можете ввести имя пользователя в поисковую строку и найти друга, которого вы хотите добавить в свой список друзей.
Групповые сообщества: Многие разработчики Roblox объединяются в групповые сообщества для общения и сотрудничества. Присоединение к такому сообществу поможет вам найти единомышленников и потенциальных партнеров по проектам.
Рекомендации от других друзей: Если у вас уже есть друзья в Roblox Studio, они могут порекомендовать вам других разработчиков, которые могут стать важными партнерами.
Форумы и чаты: Участие в форумах и чатах Roblox Studio позволяет вам установить контакт с другими разработчиками, обсудить проекты и найти единомышленников.
3. Добавление друзей
Когда вы нашли интересного разработчика, которого вы хотите добавить в свой список друзей, следуйте этим простым шагам:
Откройте профиль пользователя: Щелкните по имени пользователя или изображению, чтобы открыть его профиль.
Нажмите кнопку "Добавить в друзья": На странице профиля вы увидите кнопку "Добавить в друзья". Щелкните на нее, чтобы отправить запрос на добавление в друзья.
Ожидайте подтверждение: Пользователь, которого вы добавили в друзья, должен подтвердить ваш запрос, чтобы вы стали друзьями. Вам будет отправлено уведомление, когда это произойдет.
4. Совместная работа
После того, как вы добавили друзей, вы можете начать совместную работу над проектами. Roblox Studio предоставляет несколько возможностей для совместной работы:
Совместное редактирование проектов: Вы можете пригласить своих друзей в свой проект Roblox Studio и разрабатывать его вместе. Все изменения будут сохранены и доступны всем участникам проекта.
Обмен ресурсами: В Roblox Studio вы можете обмениваться ресурсами, такими как скрипты, модели и аудиофайлы с другими разработчиками. Это позволяет максимально использовать коллективные силы и создавать более сложные проекты.
Обратная связь и совместное тестирование: Друзья в Roblox Studio могут предоставлять вам обратную связь по вашим проектам и помогать вам с тестированием. Это поможет улучшить вашу работу и достичь более высокого качества игры.
Заключение
Добавление друзей и совместная работа в Roblox Studio являются важными аспектами для разработчиков, которые хотят создавать собственные игры и сотрудничать с другими талантливыми людьми на платформе Roblox. Следуя данному руководству, вы сможете наладить контакты, научиться работать вместе и достичь новых высот в своем творчестве. Приятной работы!
How to add people to Roblox Studio (2023)
Roblox is a wonderful global platform game that is playable on PC, mobile, PS4, and even Mac devices. The best part is that there is a wide range of games to select from in a number of genres. If you're searching for some fun and excitement in your life, here is the place to be.
You may personalize and modify the look of your avatar as well as construct your own virtual areas by registering a Roblox account. On each server, you may make money by establishing private rooms and selling game passes to other players. Players can play games of variety like tycoon games, survival games, and simulator games with their friends.
As we all know, technology has given a wonderful opportunity for each of us to earn money via our abilities and hobbies. If you are a tech enthusiast, "Roblox Studio" will provide you a large stage to demonstrate your abilities. Some of you may be inexperienced with the app; don't worry, we'll explain all you need to know in simple terms.
Roblox studio is a very popular app from Roblox that helps anyone create games of their own taste. This allows many creators to show their creativity and they can easily make games using this app. Roblox studio has a lot of features that help game developers in creating their games alongside their other works. Today we are going to give you a guide on How to add people to Roblox Studio.
ALSO READ:
(2022) Top 12 Roblox COD Zombies Games
How to add people to Roblox Studio
Team Create is a Roblox feature that allows a user to develop on Roblox Studio if the owner of the game adds them to the list. Team Create is the functionality that has taken the role of personal servers. On April 13, 2016, it was released.
STEP 1 – Open view tab & Select Team Create button
To utilize Team Create, open Roblox Studio and navigate to the View tab, then select the Team Create button.
STEP 2 – Click the 'Green' button to turn on the location
If the functionality is disabled, click the green Turn On button if the location has been published.
STEP 3 – Use your username in Team Create
When you click it, Roblox Studio will restart and Team Create will be enabled. Next, enter a username in the box at the top of the screen.
STEP 4 – Invite your friends and give them permissions
Once your project is ready, invite your friends to your game development. Set their Permissions level to Edit after inviting them, then have them go to the place's page and click the Edit button.
STEP 5 – Your friends will be added in a separate section
They will then be included in the editing process. A translucent sphere shows that a user is constructing in that location.
STEP 6 – Permission role 'Play'
If a player's permission level is set to play, he or she will be allowed to visit the location regardless of whether or not the game is available.
STEP 7 – Permission role 'Edit'
If a player's permission level is set to Edit, that player has the ability to change the game's content. However, the player is unable to remove thumbnails.
With all these steps you will be able to add people to the Roblox Studio team. This will help you create games with your friends and other developers. With a ton of features, Roblox studio is very easy to use and create games, so you can fully experiment with everything and the result will be more than your expectations. Also, if you are looking for how to make games with friends on Roblox Studio, then check our next section.
How to make a Roblox game with Friends
By following the above guide you can add your developers add friends on Roblox Studio. Now, after adding them, Roblox studio allows you many features to make games with them. In this section, we will talk about all the Collaborative Development features that Roblox offers. So, without further ado let's get into it.
#1 Collaborative Scripting
During a Team Create session, game scripts are saved in a centralized cloud-based repository that all contributors may view. This allows you to do the following:
Work on the same screenplay that others are revising independently.
Recognize when other people are working on a script.
Changes should be tested locally before being committed to the cloud.
When you're finished, compare and commit your script modifications to the cloud.
By default, collaborative scripting is enabled. If you wish to turn it off for whatever reason, go to Game Settings Options and uncheck Enable Collaborative Editing. To resume the session, you'll also need to turn off Team Create and then re-enable it.
#2 Editing and Testing
You can open a script as normal while in a Team Create session, even if it is being modified by another user. When you make a modification, it is saved in the Drafts window. These drafts will be stored automatically and will be retained across Studio sessions on the same system.
If the drafts window isn't already open, open it by clicking the Drafts button on the View tab. Drafts will be utilized instead of the server version of scripts while playtesting locally, allowing you to test modifications without impacting the game for other participants. Server versions, on the other hand, will be used during a Team Test session, as described in Game Testing Modes.
#3 Comparing Scripts and applying edit to the server
Draft(s) can be compared to their cloud version at any moment by right-clicking them and selecting Compare with the server. This brings up the Diff Result box. The color red indicates that the code on the server has been modified or removed. The modified code is shown in green. You may use the line numbers to assist you to decide what to keep.
Select one or more draughts in the Drafts box, right-click, and choose to Commit to apply your changes to the cloud version.
With that, we conclude our guide on How to add people to Roblox Studio. Now you will be able to create your own team and develop games. Till next time, stay safe and follow our page for daily gaming coverage.
Follow us on Twitter & like our Facebook page for more post-updates.
Check out more Roblox Games –
Get Robux with Microsoft rewards Roblox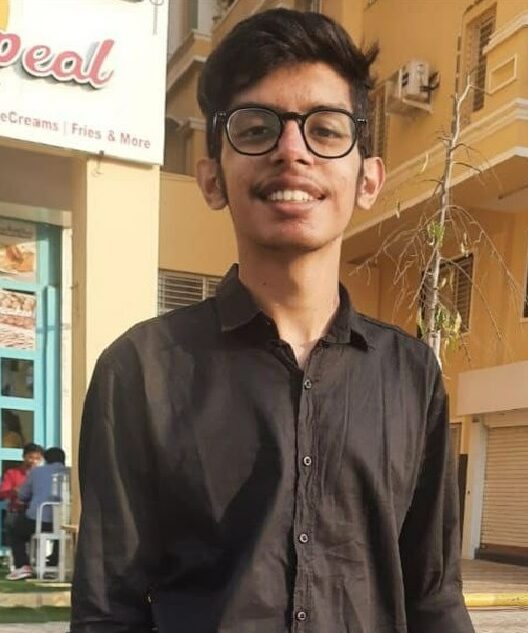 Jatin is an aspiring dentist with a keen interest in video games who likes to spend his time playing an array of different games. Other than that, he is a die-hard basketball fan who often embraces R&B music.
Обзор + Скачать Как пригласить друга в Роблокс Студио 2022? Гайд Roblox Studio
Я узнал новый способ заработка РОБУКСОВ в Роблокс!:
___________________________________________________________________________
roblox,роблокс студио,роблокс,team create roblox studio,как создать игру с другом в роблокс,гайд по роблокс студио 2022,как сделать игру в роблокс,гайд 2022,как пользоваться роблокс студио 2022,как играть с другом вместе в роблоксе
Roblox Studio: How To Enable Team Create
If you're looking forward to working with your friends. then check out how you can collaborate with them on Roblox.
By Suraj Nai On Jul 18, 2023
The Roblox Studio features a Team Create option that you can enable and edit a game with other players. Yes, you heard it right, you can now work together with your friends and create experiences with each other's help. Doing so will not only speed up the process but also bring tons of different ideas to the table. However, activating the collaboration feature is quite tricky and confusing. If you've already given it a try but it doesn't seem to work, then there might be something you are missing. So for your convenience, below we have mentioned all the steps to collaborate with your friends in Roblox Studio.
How Can I Enable Team Create on Roblox Studio?
Here are the steps you need to enable Team Create to collaborate with your friends in Roblox Studio. Before moving further, ensure you're friends with the person on Roblox to whom you want to give the edit access. With that being said, let's dive right into it.
First, go to the Roblox Studio and open the game you're working on.
Next, save the experience you're creating by clicking the File button > Save to Roblox. While doing that make sure the Team Create toggle is ON.
After that, select the Home tab on the top side of your screen and select Game Settings.
There go to the Permissions tab and set the Playability permission to Public.

Once done, click on the Collaborate button located in the top right corner of your screen.
Then, enter the User ID of the friend in the search bar with whom you want to collaborate.
Next, press the drop-down button and give Edit access to your friend, and once done simply press Save.

After doing that, click on the View tab on the top side of your screen and enable the Team Create option on Roblox. Doing so will show you the list of users that have Collaboration access.
And now, your friends will have access to edit the experience by opening their Roblox Studio and navigating, My Games > Shared with me. Or you can just share the link of the game and ask them to press the 3 dots to select the Edit option.
And that's how you can enable the Team Create option on Roblox Studio to Collaborate with your friends. You can also edit games with players from other countries but for that, you'll have to change your location. If you're not sure how to make a Private Server on Roblox, then check out the steps to do it.